Looking for a blind date that won't disappoint, this Valentine's Day? Then look no further, as I have been doing a little research for you (honestly, it was entirely selfless) and I have discovered some wonderful book boyfriend, blind date prospects. In fact I have discovered so many, I am sharing them over two posts!
I can't tell you how much I have enjoyed watching my inbox fill up since I asked the lovely authors from Choc Lit and Ruby Fiction to answer these two, all important questions:
If I went on a blind date with the hero from your book, how would I recognise him and where would he take me?
Reading their answers, I felt like I had joined the most wonderful, and diverse, online dating agency! So get a drink, sit back and enjoy, as you join me, in considering which of these heroes you would choose from book boyfriend blind date round one: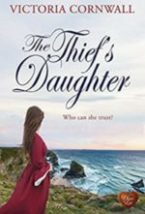 Jack Penhale from The Thief's Daughter by Victoria Cornwall
On your date, you would recognise Jack because he would be wearing a tricorn hat (like Ross Poldark) and leading a horse. For the date, he would take you for a horse ride along the North Cornish Coast, finally ending up in a secluded cove. There you will stroll, barefoot, along the water's edge together and have a kiss or two … or three.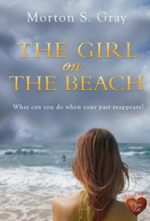 Harry Dixon from The Girl on the Beach by Morton S. Gray
You would recognise Harry by his huge brown eyes, short dark hair, just enough stubble and a cleft in his chin. He runs a lot, usually on the beach, so he has a well-toned body. For a blind date, he would take you to the wine bar near to the beach and the promenade in Borteen, the setting for the novel. He'd wear soft faded denim jeans and a dark blue shirt. He doesn't drink alcohol due to events in his past, so he'd have orange juice but would order a good bottle of Chardonnay for you. He'd aim to get the seats near to the window of the wine bar so that you could both watch the light change over the bay as the sun went down.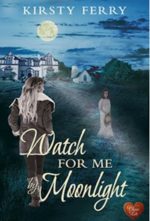 Alex Aldrich from Watch for me by Moonlight by Kirsty Ferry
You'd recognise Alex by the haunted look in his eyes, a result of the fact he was actually yearning for his childhood sweetheart, Elodie Bright. He's very handsome; tall, dark and has amazing cheekbones. But he's got a few demons knocking around so don't be surprised if he's a bit quiet and doesn't really give you his full attention. He's got a lot on his mind – mainly how he can get Elodie back, as she's just returned to the village after a messy divorce and a long absence. You're his rebound. It'll never work – sorry, but I think it's best that you know in advance!
He's pretty committed to pulling his old family estate around after his dad drove it to the brink of bankruptcy. He might not want to go too far afield as he's got a million and one things to sort out at Hartsford Hall, but, if you catch him on a good day, he might take you to the West End. But again, that's probably because he's hoping he'll bump into Elodie as she works as a costume designer in the London theatres…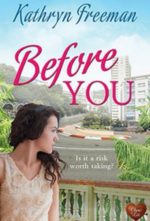 Aiden Foster from Before You by Kathryn Freeman
With his dark hair, striking grey eyes and ridiculously handsome face it would be hard not to notice Aiden Foster. Then again, you wouldn't need to, because this ladies' man would notice you. Depending on where in the world he was working – he's a Formula 1 driver – he might take you to his yacht in Monte Carlo, or perhaps the Ritz-Carlton in Singapore. Then again, he might just take you for a meal in his luxury trailer. That's if he's got ten-year-old Tom staying with him…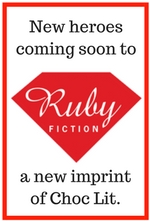 Daniel from Angela Barton's Ruby Fiction debut
Daniel is an artist. He'll be the man waiting a little self consciously while scratching a couple of paint splashes from his watch face. You're meeting by the crackling log fire in the village restaurant; a table for two booked an hour later. Daniel's tall and slim, his hair and eyes are conker-brown, but it'll only be when you're close enough to speak with him that you'll notice the amber flecks in brown eyes and the fine laughter lines fanning from them. You'll discover that you're breathing a little faster – he's gorgeous after all! He'll smell of spice and citrus, and you'll be thanking your lucky stars that you agreed to meet him.
Jake from Hannah Pearl's Ruby Fiction debut
Jake, would probably invite you over for dinner because he would be looking after his sister and his niece. You would recognise him because he would be the one trying not to set the kitchen on fire!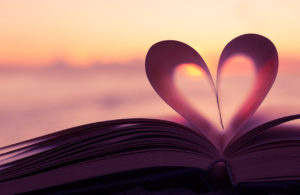 So many lovely, interesting and intriguing prospects, but the good thing about picking a book boyfriend is, you don't have to choose just one … Happy choosing, and don't miss Book Boyfriend Blind Date 2, coming soon!
Thank you so much to everyone who took part. You can find all of these lovely authors on Twitter: Victoria Cornwall | Morton S. Gray | Kirsty Ferry | Kathryn Freeman  | Angela Barton | Hannah Pearl | Carol Thomas | Choc Lit | Ruby Fiction