Thank you for taking the time to check out my website, the place to find all the latest news and information about my books.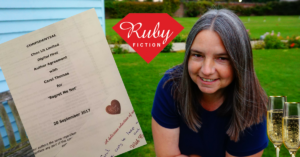 Exciting times ahead! I am delighted to announce that my next contemporary romance novel will be published by Ruby Fiction, a new imprint of the award winning independent publisher Choc Lit, early in 2018.
My contemporary romance novel, Crazy Over You, is available in both paperback and ebook editions from all major bookshops.
And my first children's book, Finding A Friend, is out now!
Please follow me on Twitter and Facebook to find out more about my writing and books. Your interest and support are hugely appreciated!